Eat well Live well
The Rohlik Group is a European technology leader in e-grocery bringing about a digital revolution whilst accelerating and redefining the retail food industry.
The company's unique customer experience is a combination of fast and precise delivery, large assortment and great value for money. Orders are delivered within 60 minutes or within 15-minute same-day time windows, with over 17 000 items to choose from and prices in line with brick-and-mortar competition.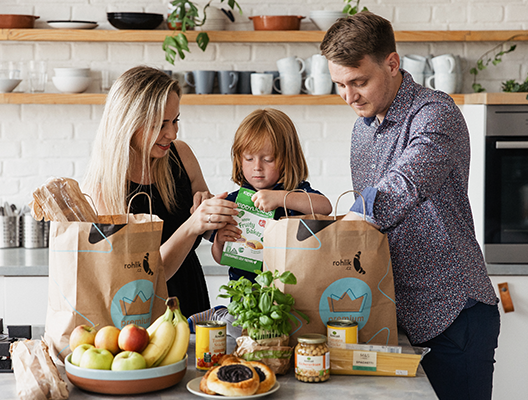 about rohlik
Rohlik
in numbers
Across 5 international markets

Total number of orders across 5 markets

Y-o-Y growth over the last 12 months 
Rohlik is a leading European e-grocery retailer. Already active in the Czech Republic, Hungary, Austria, Germany and Romania. The company is dynamic and growing rapidly, attaining unicorn status in 2021.
Our promise
What makes
us special
Customers are the centre of our universe. Everything we do, we do for them.
Our passionate approach to the customer experience, over 17000 products and flexible delivery process with stunning 15-minute delivery windows has resulted in a world-class Net Promoter Score of 70% in all countries.
We are obsessed with delivering great food and service to our customers.
Rohlik's broad assortment answers a broad range of customer needs, including our own high quality yet well-priced private brands, locally sourced goods from small growers and producers delivered farm-to-door within 6 hours and top international brands.
We think big. We are bold, daring and are paving the way for the future.
We think big. We are bold, daring and are paving the way for the future. As the new face of retail in the 21st century, we help Europeans to 'Eat Well, Live Well'.  Our focus is not on delivering a small basket of groceries, but on fulfilling the varied daily and weekly needs of families in Europe.
Technology
Innovating
grocery delivery
Data insights

In-house operations

Emision-free fleet

Data-driven

Custom software
Countries
Where you
can find us